SB Communities, LLC, owned by Jerry Slusky and Bob Batt, is a privately-owned real estate development company known in Nebraska and Iowa for its focus on building new, first-class apartment communities since 2013, specializing in identifying Midwest communities with populations of around 50,000 where there is a particular need for amenity-filled apartments. SB Communities, LLC fulfills this need and develops projects with resort-style pools, innovative clubhouses, full-size fitness facilities, and individual apartments with quartz island countertops, stainless steel appliances and washer/dryers as basic amenities. They have followed this model for the past seven years, and it has been a huge success. The company has recently passed the milestone of completing one-thousand apartment units. Jerry and Bob put their decades of experience earned in real estate development and furniture sales and marketing to give SB Communities, LLC this extraordinary pace of growth.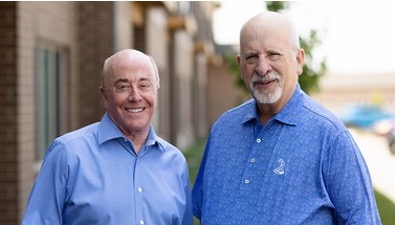 Bob Batt grew up and went to college in Omaha. He retired from Nebraska Furniture Mart (now a Berkshire Hathaway subsidiary) after a long and successful career in marketing and executive leadership. He then joined with Jerry to create SB Communities, LLC.

Attorney Jerry Slusky has been in real estate law practice for over 45 years, most of which have been spent assisting clients in all aspects of the development of commercial real estate. Jerry is the Founder of the CRE Summit an annual commercial real estate conference now in its 32nd consecutive year; he is also one of only seven Nebraska Fellows of the American College of Real Estate Lawyers (ACREL).

Some of the companys widely recognized projects include The Sterling Apartments of Grand Island, The Sterling Apartments of Kearney and The Sterling Apartments at Prairie Trail in Ankeny, Iowa.

Speaking about their recent achievement, Jerry said, A thousand units is an important number. It demonstrates that we were right to invest in research and move forward with providing these communities the products they were missing. SB Communities, LLC provides a first-class apartment living experience that is more like a home, set in an amenity-filled community campus.

This achievement opens many new doors for SB Communities, LLC. Bob Batt is very optimistic about the future of the company. He says, Mrs. B, Founder of the Nebraska Furniture Mart, often told me, Its not what you want. Its what the customer wants. And thats true for this business as well! The transfer of business ideas and theory applies as we consider what the customer is wanting, not what we want.

SB Communities, LLC is also a partner in a joint venture in the development of 300 units in Papillion, NE, Axis Apartments, which opened its first two buildings last August.

---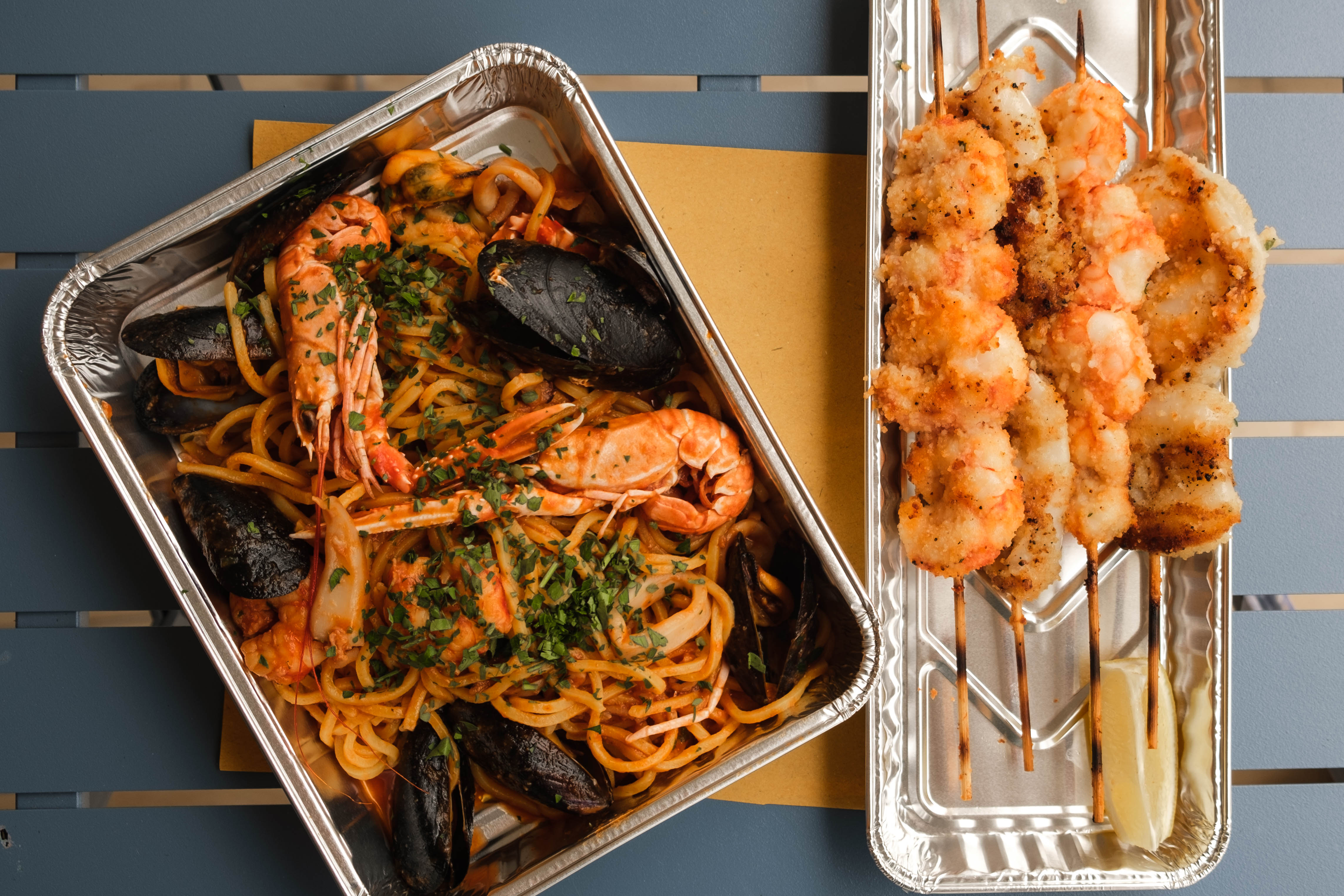 Best Takeout in Prairie Trail
Have you checked out Prairie Trails restaurant scene? Life at The Sterling is great for foodies in Ankeny, being steps from the Plaza Shoppes and within walking distance of The District! And, you can still enjoy all the great eats that Prairie Trail has to offer from the comfort of your new construction apartment. Whether youre limiting your exposure to others because of the pandemic, or just prefer to eat from the comfort of your couch, weve compiled a few of our residents favorite takeout spots (and dishes) in Prairie Trail!

Flavory Bistro
Located in The District (1450 SW Vintage Parkway).
Phone: 515-443-7272
Website: https://www.flavorybistro.com/
Whether youre in the mood for a light vegetarian option or something hearty and protein-packed, Flavory Bistro has authentic, from-scratch Mediterranean dishes. Voted the #1 Healthiest Restaurant by the Ankeny Chamber, Flavory Bistro brings the flavor without going overboard on calories.

Our recommended takeout dish: the beef gyro.

Wasabi
Located in The District (1615 SW Main St. #100).
Phone: 515-264-5210
Website: http://wasabidsm.com/wasabi-ankeny/
Wasabi may be known for its cosmopolitan ambiance, but you can still enjoy the upscale dining experience from home with their takeout option! With three other locations throughout the Des Moines metro, Wasabi continues to be a fan favorite for sushi, Asian-style tapas, and Japanese specialties.
Our recommended takeout dish: pork dumplings and the salmon teriyaki.

Main Street Caf & Bakery
Located at the Plaza Shoppes (2510 SW White Birch Dr. #1,2)
Phone: 515-964-7141
Website: https://www.mainstreetcafeandbakery.com/
Main Street Caf is a mainstay for residents at The Sterling. Our restaurant neighbor offers a little something for everyone, with an extensive menu with breakfast, lunch and dinner options. If youre in the mood for in-person dining, Main Street Caf also has outdoor seating, and have recently expanded their indoor dining room with tables spread widely apart for social distancing.
Our recommended takeout dish: crme brle waffles.

The Outside Scoop
Located at the Plaza Shoppes (2410 SW White Birch Dr. #100)
Phone: 515-612-9555
Website: https://www.outside-scoop.com/
Our residents love supporting this locally owned favorite, not only because their ice cream is homemade (this makes ALL the difference in taste), but they also use fresh ingredients sourced from local growers and businesses. Located just steps from The Sterling, you can enjoy your ice cream at home before it melts.
Our recommended takeout dish: a scoop of salty caramel with cookie dough.

The highlighted restaurants are just a FEW of the many options in our neck of the woods. Prairie Trail is a booming neighborhood with new restaurants constantly popping up. The next time youre in the area checking out all the global eats our neighborhood has to offer, swing by The Sterling and tour our new construction apartments! Text us at 515-446-0560 to schedule your tour today.

---


Four Tips For Winning at Life
Let's face it - we dont have all the answers to life's many questions (especially during these unprecedented times). But if you're considering moving to a new apartment or townhome in the Des Moines area, you'll find The Sterling at Prairie Trail is well-equipped to ensure you're living your best life, whether working from home or looking for fun! Read on to learn which of our amenities our Ankeny residents enjoy the most!
Say NO to a gym membership!
Yep, we said it! There's no need to purchase a gym membership when you can create your own workout routine at home. Whether you're an early bird or you work the late shift, the last thing you want to do is go to an overcrowded, expensive gym. At The Sterling, we understand the importance of maintaining a healthy lifestyle, which is why we offer our own fully-equipped fitness center for you to get your groove on. No matter your fitness goals, we have you covered: Water aerobics? We have a pool! Strength and cardio? Youll have 24-hour access to our complete gym! Outdoor trails and running paths are more your thing? Our neighborhood is located only miles away from the coolest trails in Ankeny.
Do your laundry and binge your favorite TV show at the same time!
Doing laundry can be fun when it's in-unit and you can stream your favorite shows while folding! To help you avoid an entire day at the laundromat or a shared on-site laundry room, every Sterling apartment and townhome comes with stacked, in-unit washers and dryers. This amenity is perfectly complemented by high-speed internet, allowing you to work or relax in your home, kick up your feet between loads of laundry, and enjoy the adventures of Michael Scott and Dwight Schrute.
Work from home without compromise!
Due to the COVID pandemic, home means more this year! Its where you work, play, and live. At The Sterling, weve prioritized all of the things you need for a productive day at work and a healthy work-life balance. Do you live in fear that your Internet will glitch out during an important Zoom meeting? The Sterling has the most up-to-date, high speed, fiber-optic Internet for a clear connection available throughout our community. Having trouble focusing in your apartment? Work from our clubhouse or our outdoor cabana for a change of scenery. Want to make the most of your lunch break? Choose one of the many walkable restaurants in Prairie Trail or stop by our gym for a quick workout.
Worry Less!
When you live at The Sterling, you can rest assured knowing you and your home are safe, secure, and protected. This is thanks to the talented on-site management and maintenance staff who are passionate about having your back. While Ankeny is regarded as one of the safest suburbs of the Des Moines area, all buildings and garages at The Sterling have secured access. Youll feel comfortable leaving your furry roommate at home as you head to the office and run errands, or take them for a walk around the neighborhood.
When choosing your next Ankeny apartment, be sure youre winning at life by checking out The Sterlings apartments and townhomes! Take a look at our floor plans and contact us today.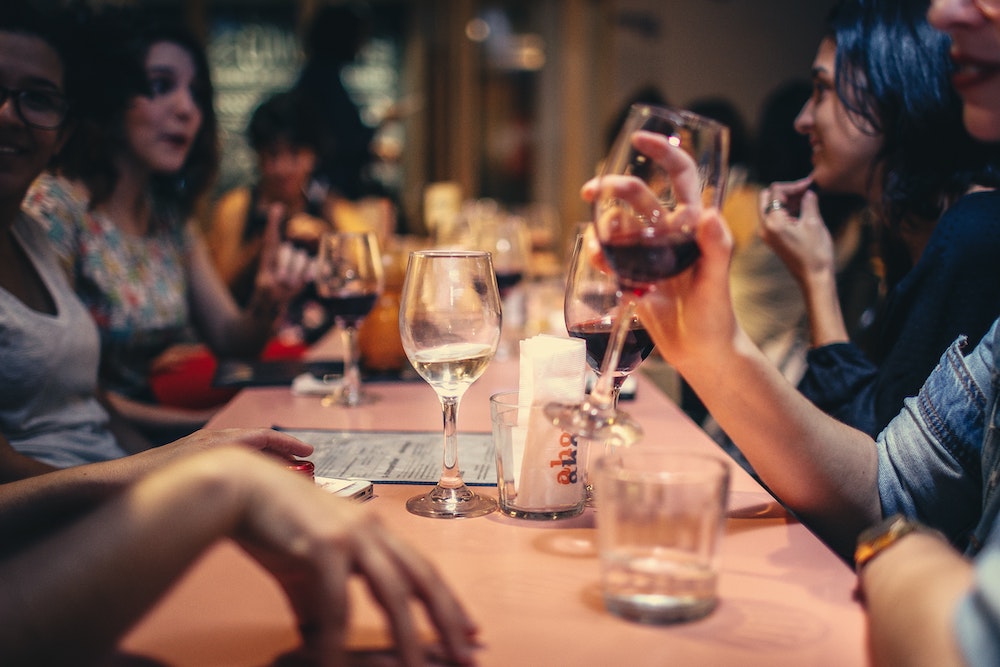 Theres Something for Everyone in Prairie Trail
We love our neighborhood! The District at Prairie Trail in Ankeny is a vibrant locale with buzzing restaurants of all flavors. Just steps from The Sterling, you and your roommates will love living nearby Iowas notorious
Fongs Pizza
(home to the famous crab rangoon pizza), delicious BBQ platters at
Jethro's BBQ Lakehouse
and down-to-earth dining at
Magees Irish Pub and Eatery
. But these are just a few of the many restaurants that have taken the community by storm!
Starting the Day off Right
Recently added to The District is a Des Moines favorite, Smokey Row Coffee! Youll roll out of bed (whether early or late) excited to choose from one of their many specialty coffees, teas, pastries, breakfasts, soups, salads, sandwiches and ice cream flavors. The cafes famous cozy atmosphere will make your day, whether studying for your next exam, meeting friends for coffee, or enjoying time to yourself outside of The Sterlings luxurious apartments!

Midday Break

Looking for a cute brunch spot? Look no further! Right next door to The Sterling is Main Street Cafe & Bakery. Well-known for their beautiful dishes, snack boards, and drinks, once you step in, youll never want to leave!

The District is also home to some of the hottest lunch spots near Des Moines! There really is something for everyone.

Out on the Town

If you love the nightlife and are looking to have a fun-filled evening with your besties, The Operating Room is a must! Enjoy the popular Shark Bite cocktail slushie while mastering your pinball skills at their state-of-the-art arcade.

Perhaps you're looking to spend a sophisticated night with some of your closest friends instead. If so, visit Winestyles Tasting Station to enjoy artisanal wine, craft beer, chocolate, cheese, and gourmet food.

Date Night

Dinner and a movie? The District has you covered! Take your date to the B&B Theatre to enjoy a unique and submersible movie going experience, while also seeing who among the two of you has the best bowling skills.

For dinner, walk on over to one of Iowas hottest Sushi restaurants, Wasabi Asian Grill & Lounge. Show off your fancy by ordering the trendy Marilyn Monroll or the spicy Angry Dragon, and for dessert the Chocolate Overload Cake!

Breakfast, lunch, dinner and after-hours, moving to The Sterling Apartments at Prairie Trail within walking distance to The District will be one of the best decisions you make!
To learn more about The Sterlings vibrant neighborhood, stop in for a tour! Browse our floorplans and contact us today.



To Buy or Not to Buy? Here are Some Thoughts to Consider!
Are you debating whether to buy or rent a home in Ankeny or the Des Moines metro? Buying a home is a big decision and a long-term commitment. If youre on the fence on whether or not youre ready for a white picket fence, consider the following benefits of renting:
Enjoy Resort-style community amenities are an extension of your home
Do you dream about having a massive in-ground pool in your backyard or a state-of-the-art home gym? Live the country club lifestyle without breaking the bank by renting an apartment with these amenities. Buying a home with these luxuries would be an enormous expense, costing you thousands of dollars for installation and upkeep. Similarly, condos and neighborhoods with these conveniences often charge a separate fee to use and maintain them. By renting, youll enjoy the niceties of life without the added cost or effort.
If something goes wrong, its not your responsibility to fix it
Life is stressful enough without having to worry about maintenance costs or repair bills. Homeowners are responsible for all home repairs, maintenance and renovation expenses, which can be quite costly. Additionally, the added task of finding the right professional to solve the problem in an affordable and timely manner can also make a difficult situation that much worse.

When you rent, big issues like a broken HVAC system to small inconveniences like changing a lightbulb are covered within your monthly rent payment. When an issue arises, there is only one maintenance number you need to call. Depending on your type of rental, the maintenance crew can often enter your unit without you needing to be present (no need to take off work or pause your day to deal with the repair). And, if its an apartment-complex specific handyman, theyll likely get to your problem faster than a local repair company.
No need to worry about snow removal (or lawn maintenance)
If youve ever experienced a Central Iowa winter, youll agree that renters have a major advantage not having to shovel their driveway or walkway. Des Moines gets an average of 33 inches of snow per year, which, for homeowners, can lead to some strenuous shoveling to get out the door in the morning. Renters living in an apartment community can enjoy the snow with this responsibility lifted off their shoulders. When the weather warms up leading to more time spent outside, enjoy the curb appeal of a freshly mown lawn and nurtured landscaping without putting in the labor!
Live in luxury while saving up for a down payment on your dream home
Cant afford the type of home youd like to live in? Skip the fixer-upper starter home and continue to live maintenance-free as youre saving up for your forever home. Many millennials are choosing to rent instead of own so they can afford a bigger, more expensive home down the line. Renting gives you the flexibility to be picky about finding a forever home in the right location, at the right size, and with all of the extras youre looking for. Enjoy the wait by renting an apartment or townhome that provides the caliber of living youre looking to have in your forever home.
---

Everything You Need to Know About Moving to Ankeny
Moving to the Des Moines, Iowa area? The Sterling at Prairie Trail is happy to call Ankeny our home! Only nine miles away from the heart of downtown Des Moines and about a 30-minute drive from Ames and Iowa State University, Ankeny is considered one of the best places to live in Iowa and the United States as a whole.
A growing city that maintains its small-town feel.
Theres no doubt about it, Ankeny is booming! The town is ranked the 10th fastest-growing city in the United States and the #1 fastest growing city in the Midwest. Ankeny has doubled its population in the last 15 years. It currently has about 67,000 residents. Many major companies also call Ankeny home, including the headquarters of Caseys General Store.
While Ankeny continues to grow and flourish, the city still maintains the laid-back, neighborly vibe. Ankeny has 40 parks and 80 miles of trails to stay connected to nature while experiencing all the amenities of living in a large suburban town. Many of our residents enjoy walking to Precedence Park for a quiet picnic lunch or to the local Westwinds Park which has playground equipment for kids.
Our community also supports many local shops and restaurants while offering the convenience of big box stores and the chain restaurants you know and love. We are located right down the road from The District which is a hip area of Ankeny, including local foodie fan favorites like Whiskey River, Fongs Pizza and Jethros BBQ. The District is also home to some great shopping options like Blond Genius, Grey Lotus, and Mainstream Boutique!
Never a dull moment.
While Ankenys location lends to a perfect commute for activities going on in Des Moines, Ames, and other neighboring areas, theres so much to do here youll never need to leave! Ankeny is known for its Summerfest, a four-day festival featuring live music, fireworks, parades, carnival rides, as well as grown-up games and a beer tent (unfortunately, Summerfest has been postponed this year due to COVID-19 safety precautions). Another fun summer event in The District is Pizza Fest, scheduled for September 5th! Sample pizza from all your favorite pizzerias, restaurants and food trucks from around town need we say more? Beer, wine and specialty cocktails are also served along with games and live music (Andy Grammer was 2019s headliner).
When our residents arent laying out by our resort-style pool, they often walk over to Cascade Falls Aquatic Center which features water slides, diving boards, a lazy river, a surf machine, and many kid-friendly options. On rainy or cold days, our residents are often found at the B&B Movie Theater which also has a bowling alley, arcade and a full bar and grill!
The safe and friendly community you are looking for.
Ankeny has low crime rates and a community that looks out for one another. With one of the top school districts in Iowa, Ankeny is a great place to establish your roots and find your next home! If you are looking for an apartment or townhome in Ankeny, consider The Sterling at Prairie Trail!
Contact us today to book a virtual tour and see what our community has to offer.
Planning to move to the Des Moines Metro or Ankeny area soon? We offer contactless virtual tours over Facetime at The Sterling at Prairie Trail. Schedule yours today by calling (515) 360-5787.